World Quilt Competition
World Quilt Competition
Here are the photos of the 2013 New Zealand Quilts sent to the World Quilt Competition in the USA.
World Quilt Competition is held annually in the USA and is run by Mancuso Show Management and the quilts from 10 different countries tour four different quilt shows, for more information go to www.quiltfest.com.
Click here to download the entry form for the 2015 competition, coming in Februaruy 2015.
For more information to enter from New Zealand go to the World Quilt page on this web site.
Congratulations to the Prizewinners from New Zealand
Traditional
Second Place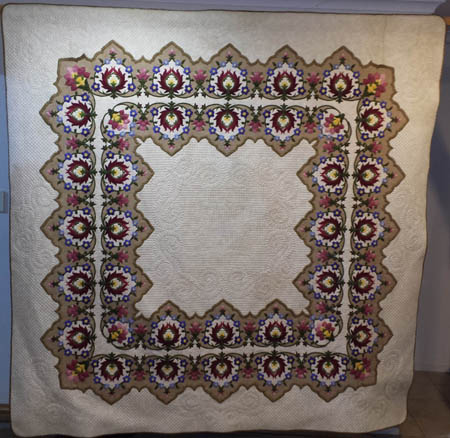 Ansa Breytenbach
Persian Promise
222cm x 222cm
Best Use of Colour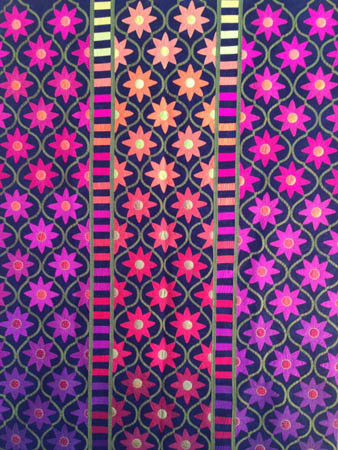 Hazel Foot
In the Mughal's Midnight Garden
213cm x 146 cm
Best of Country New Zealand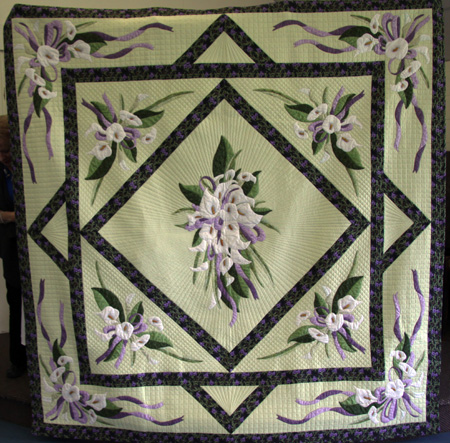 Anne Yeo
Arum Bouquets
234cm x 234cm
Innovative Entries

Helen Pedersen
Up the Garden Path
150cm x 188 cm

Wendy Ward
I am From...
52cm x 108 cm
Traditional Entries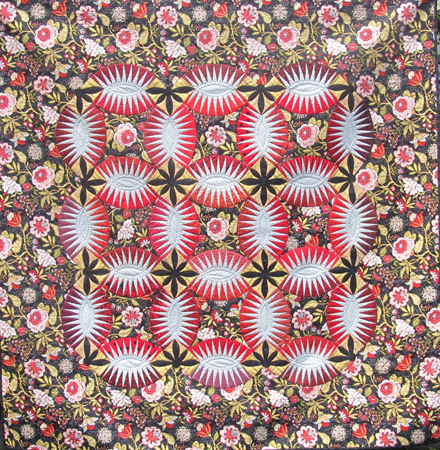 Sheryl Anicich
Pickled by Rose Wine
170cm x 170 cm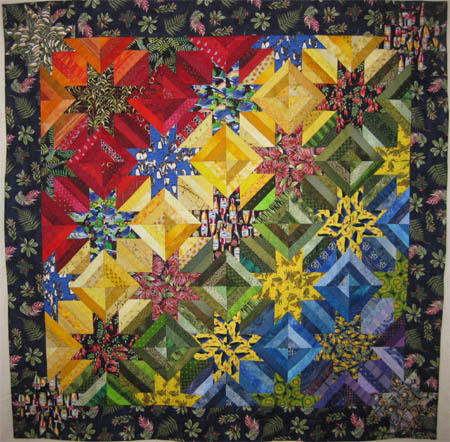 Juliet Fitness
Kiwiana Stars
130cm x 130cm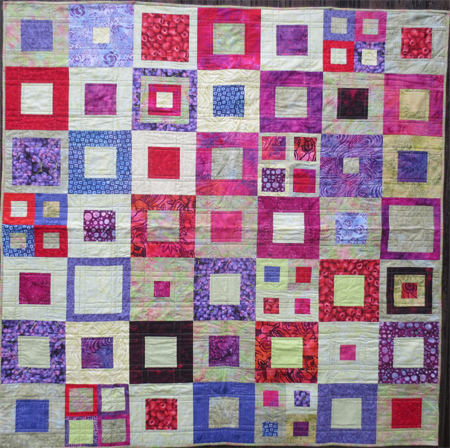 Marge Hurst
Berry Crush
142cm x 142cm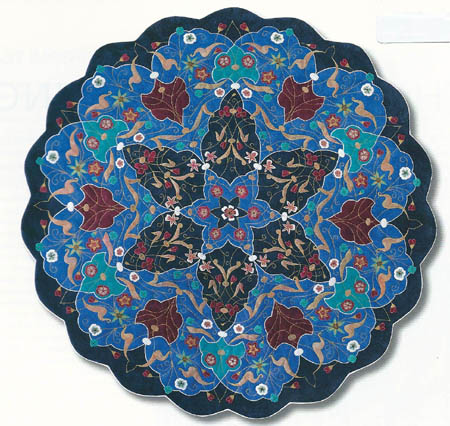 Valda Sutton
My Turkish Plate
100cm x 100cm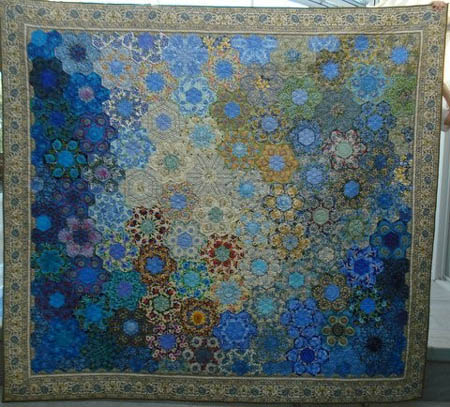 Jocelyn Thornton
Grandmother-sisters' Garden
210cm x 240cm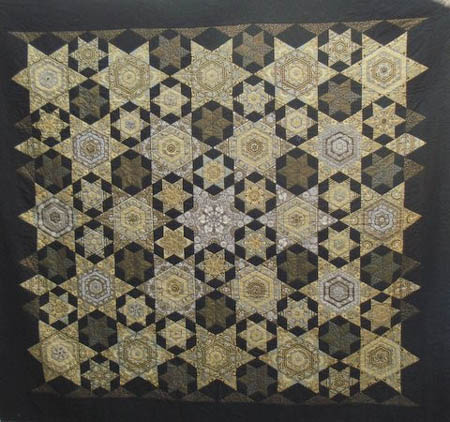 Jocelyn Thornton
Starshine
215cm x243cm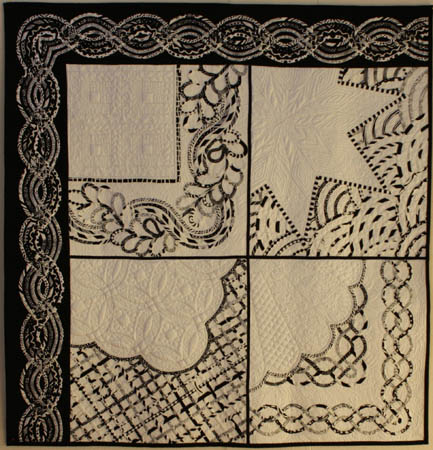 Anna Williams
Tradition with a Celtic Twist
102cm x 98cm
The rest of the prizewinners can be seen on